---
Heyhey, BookNerds!✌💜
December has come to an end, and the year is now over – I hope you all had a safe and great reading year! This year I predominantly read fantasy books. However, I also managed to diversify my reading by including more non-fiction and general fiction, as well as having a few mystery/thrillers in the mix! I also managed to hit my goal for reading more inclusive reads.
---
What I Read!
---
Book Reviews!
I read a lot of great reads this year- but you can check out my TOP READS of 2021 here:
---
Blog Posts!
---
Blog Tours!
---
Book Post!
From the wonderful publisher, Nazia, at Orbit Books – I received and reviewed an ARC of Book Review: The Shadow Of The Gods (The Bloodsworn Saga #1), by John Gwynne!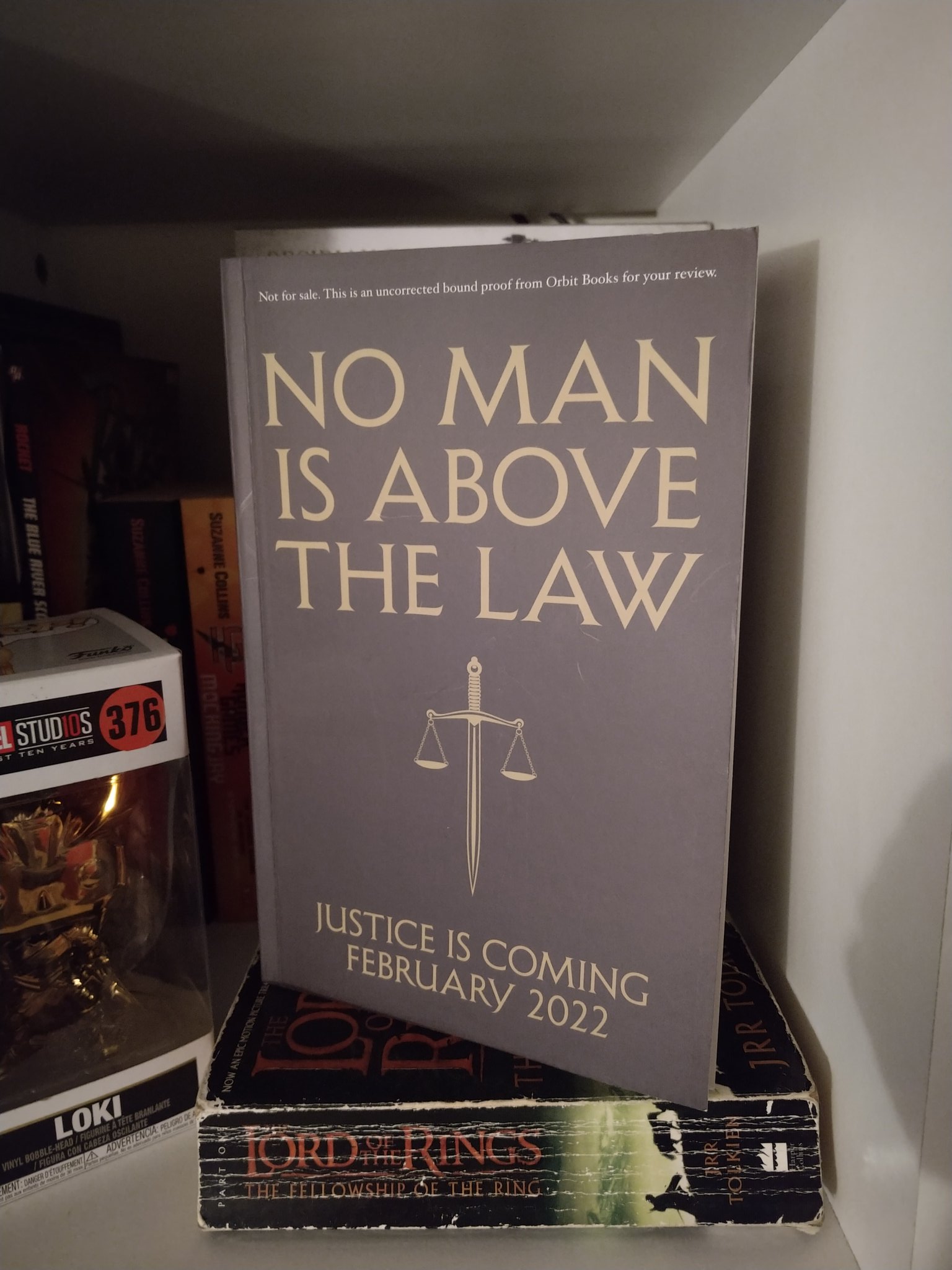 The wonderful Nazia at Orbit Books also sent me an ARC of The Justice Of Kings, by Richard Swann. I have yet to read this one but it sounds so amazing!
---
BBNYA 2021!
Of course I cannot forget to mention we held the amazing BBNYA (Book Blogger's Novel of the Year Award) again this year, which is associated with the brilliant foliosociety and TheWriteReads! This year I was a team leader and pannelist and got to read so many amazing books, and added so many more to my tbr! To find out more about BBNYA – which is an annual event – head over to my page here: BBNYA! Book Blogger's Novel Of The Year Award and check out the official website: https://www.bbnya.com/home.
With so many amazing enteries and Finalists, we were all waiting excitedly with our eyes wide open for the announcement of the winner! Very well deserved, the amazing May Day, by Josie Jaffrey took the top spot in the competition! Head over to BBNYA's official twitter (below) to see all the top ten – you may even add a few of these amazing indie authors to your own tbr 👀😉
BBNYA had some pretty amazing Semi-finalists this year too – and we had such a fun time doing spotlight blog tours for all of them! I took part in 7 of the spotlightours (you can see them below) but there were so many more by all the amazing BBNYA team and pannelists!
BBNYA! Book Blogger's Novel Of The Year Award.
---
Stats!
Goodreads Reading Challenge: https://www.goodreads.com/user_challenges/24899799 – So I only set a goal of 50 books this year but hit that a few months ago, so I decided to up my goal to 75 books. Somehow, despite uni work absolutely destroying me 😂😅I managed to clear my goal and read around 80 books this year!! I actually read over 80 if you include the Manga series I read, which I foolishly forgot to add to my goodreads!
So, aside from Manga, I read 38,405 pages and 80 books!
The shortest book on this year's list was Coraline, by Neil Gaiman (only 162 pages), and the longest book I read was Tian Guan Ci Fu, by Mo Xiang Tong Xiu (a whopping 2,050 pages!) On average though, the books I read were around 480 pages each.
According to GR, the most shelved book I re-read was The Hobbit (surprise surprise!) and the least shelved but absolutely amazing May Day by Josie Jaffrey!
On average this year I rated books at around 4.2 stars – pretty decent!
Other stats include:
Hitting 2600 (2636) followers on twitter!
Gaining 232 GR friends!
Moving over the 500 mark for my blog following!
Getting 264 followers on Instagram (though I have abandoned it a tad…)
Currently (temporarily…) holding a 94% feedback ratio on Netgalley!
---
Phew! That was a big post! I had quite a fun year with a lot of truly amazing reads that I completely fell in love with.
How was your 2021? Did you find any new favourite reads? Let me know. Here's to a 2022 full of brilliant reads for you all!
Here's to a new year of new and fantastic reads – Happy Reading, BookNerds!💜✌📚
---